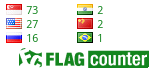 The past 10 years of our work paved the way for a bright future of Youth for Peace. The lessons from our successes, failures, and encountered challenges are significant steps in moving forward to a peaceful and promising future. In the next 10 years, YFP as well as the new initiative of the Peace Institute of Cambodia will continue its fi rm mission to make remarkable changes in the grass-root communities as well as in the Cambodian society as a whole. We hope that an increasing number of young people will continue to engage in peaceful solutions to social conflicts and participate in a sustainable social development which brings about a culture of peace and a culture of democracy.
ទាញយកកម្មវិធីសំរាប់ចាក់សំឡេង
General Information General Health Media Job Seeking
Copy right © 2010 YFP . All right Reserved.
designed by. Manich