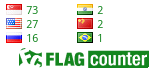 This book is a documentation of stories that happened at Kraing Ta Chan Security Center since before becoming a liberated zone until present. The period under the control of the Khmer Rouge is a part that we must study in detail, in order to show readers who are younger generations to understand the Khmer Rouge regime. A documentation which emphasizes only on one site cannot explain the general situation of lives of people at that time, but it can play an integral part in promoting awareness to youth. Simultaneously, the "Story from the Ground: Memory Sketch of Kraing Ta Chan Security Center" is a part of the mental healing process and a reparation project before the ECCC in the case 002/02 for the victims effected by the Khmer Rouge regime. A part of true history is also unfolded.
ទាញយកកម្មវិធីសំរាប់ចាក់សំឡេង
General Information General Health Media Job Seeking
Copy right © 2010 YFP . All right Reserved.
designed by. Manich